About Us
The Hot Springs Pocket Community theatre celebrated its 30th birthday in 2022.
In the summer of 1992 founders Mark Britton and Linda Kerado presented the first production 'Love Rides the Rails' in a tent. Shortly thereafter the Outlet Mall offered them an empty store where they could accommodate larger audiences and present theater productions year round.
In 1998 after about 20 live productions and due to enthusiastic crowds they had outgrown their storefront and moved to a larger facility at the Skating Rink/Flea Market on Higdon Ferry where they remained until 2005. At that time their dream of owning their own theater became a reality when the Ramble Street Elementary School auditorium came up for sale. 
The larger stage and increased seating permitted the band of volunteers to present an even greater variety of productions. In 2019 they named the stage the Forsyth Stage in honor of Margaret and Gene Forsyth who served the theatre for 23 years.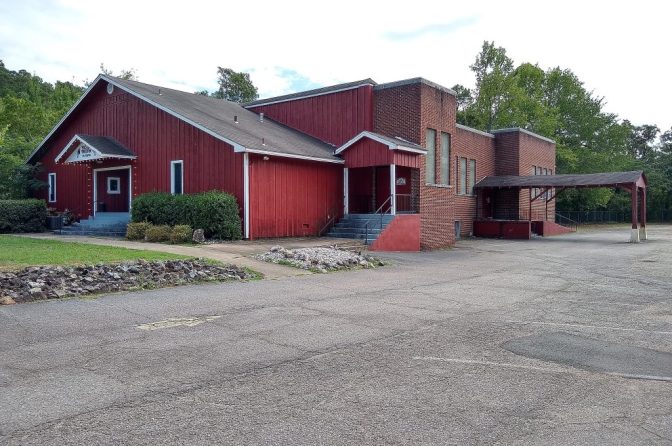 Mission
The mission of the Pocket Community Theatre is to stimulate, promote, educate and develop interest in the dramatic arts.
Board
Steven Mitchell, President
Kevin Day
Dan Breshears
Jodi Tooke
David Fleming
Justin Breland